FInalist
with Rebeca Aguilera Esgueva
Publication
Publication
Pesaro Pesaro-Urbino, Italië


When the Green meet the Blue
The new harbour has been designed to unify the city fabric. Acting as a connector bridge between both sides of the city, the harbour becomes a strategic point in the life of Pesaro. In the harbour area we are trying to create a new cultural centre, adapting some of the existing buildings by giving them a new public function. The area will become a focal point for leisure, with a variety of spaces for different ages to enjoy their spare time, from morning till night.
Currently, when you approach the city from the sea, you view a wall of shoreline resort hotels combined with a derelict harbour, resulting in an unattractive image, which obscures the inner and surrounding qualities.
To complete the project we dear to create a ¨village¨ over the sea, allowing the clients of this holidays
houses experiment the sea as they have never done. This housing complex is a combination between a house and a boat. You Just have to relax and enjoy the clear sunraise in the skyline, in your private paradise.
This light and temporary construction methods, allow us to change the position of the houses depending of the needs.
The project will give the area a new image. You will be able to see how the green comes down from the hill to face the sea in the big open area of the harbour. A place full of life, where you can board your boat, enjoy the day in the swimming pools, go to the restaurants and cafes or even go to see a film. All of this will transform the harbour into a green meeting point.



Framing the landscape



Elements
Tower

Indoor theater/ cinema; coffee;outdoor theater/cinema




Temporary/seasonal housing
-small unit for one or two persons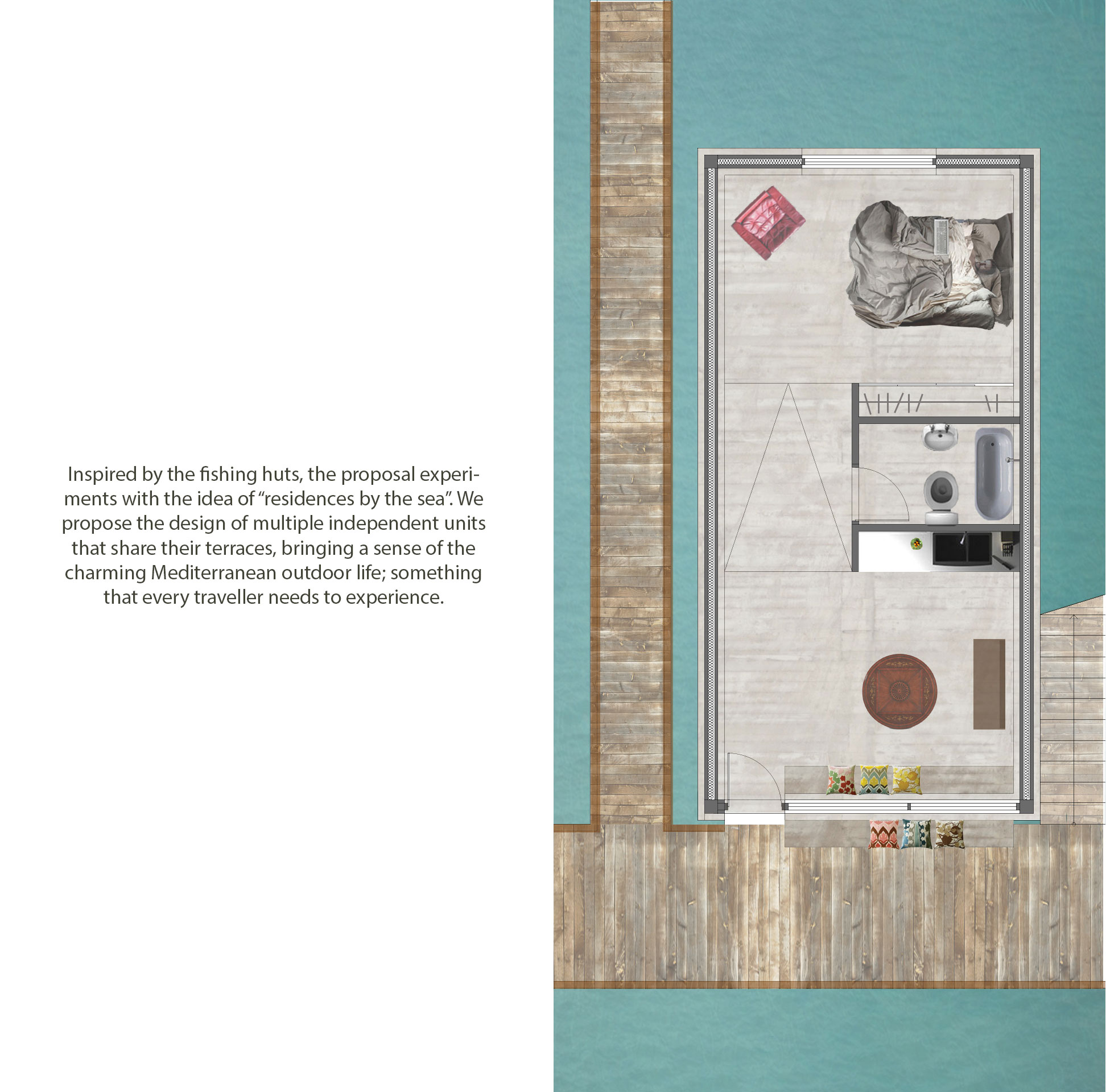 -big unit for four or more persons